Categories Event, Business, Billings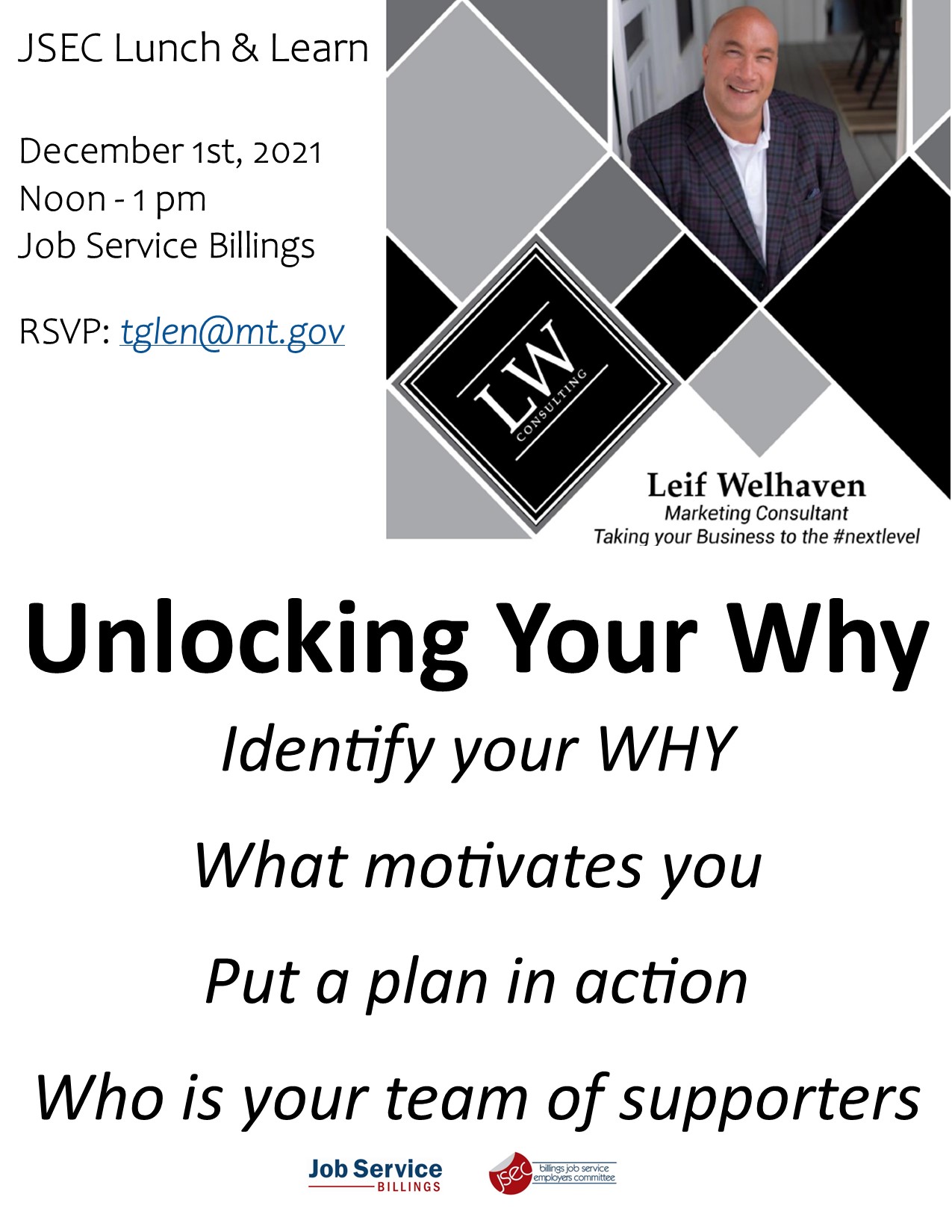 Are you looking to take your business to the Next Level?
Check out this Lunch and Learn offering from Job Service Employers Committee (JSEC) called..."Unlocking your Why?" presented by Leif Welhaven with LW Consulting https://lwconsultingmt.com/.
Leif is a renowned Marketer and Motivator who brings over 35 years of experience to this unique presentation that will help you and your team Unlock your Why. In addition, Leif will explain how to Motivate yourself and your teams, plus how to put a growth plan into action with the right team of supporters. Leif is a proven speaker who has presented to groups as small as 1 to 1,000 and everywhere in between across America.
Leif has been chosen to speak at the upcoming TEDx Billings event in March of 2022. Reserve your seat today for this JSEC Lunch & Learn and get a sneak peek at Leif and his passion for Unlocking your Why!
Seating is limited and will go fast!
RSVP for your free JSEC Lunch and Learn by emailing Trisha Glen tglen@mt.gov .